Automotive Chargers – Exclusive for the Volkswagen Group
---
For more than 15 years akkuteam develops and manufactures special battery chargers for workshops of the Volkswagen Group. These special chargers for starter batteries designed in each case after functional requirements receive after permission of Volkswagen a VAS tool number and distribute world-wide by workshop equipment exclusively to partner enterprises of the twelve vehicle marks within the Volkswagen Group.
These equipment is laid out in their charge characteristics after world-wide defaults of the company quality assurance and partly have special functions, which only find application with internal test processes of the Volkswagen Group.
For the large number of equipment, which akkuteam already supplied into this market, we offer a world-wide service for repair and technical advice. The direct contact by e-mail for questions is vas-service@akkuteam.de

Download VAS request form for repair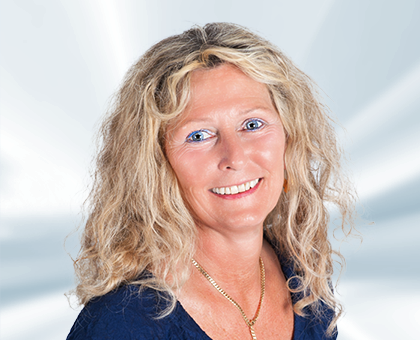 Martina Habermacher
Clerical assistant / VAS- equipment
martina.habermacher@akkuteam.de
Phone: +49 (0)5521 9981-14
VAS 5581 – Our newest diagnostic box
Our VAS 5581 diagnostic box supports the analyzing and diagnosis of high-voltage batteries which are used in all vehicles of the Volkswagen-Group, for example in an e-Panamera S Hybrid or the VW eGolf. With its help, errors can be retrieved directly on the vehicle information system, even if the battery management system is not connected tot he on-board power supply.
For a practical diagnosis of the battery management system, all necessary conditions of the vehicles electrical system will be provided to the battery management system by the VAS 5581 via bus simulation.
The VAS 5581 provides all security-relevant data which are necessary to check, for example, the voltage or the isolation conditions of the battery.
With this product, we can provide a very innovative tool available for worldwide applications to our customers, the Volkswagen Group and its brands.
You can count on us!
If you need our help – please do not hestiate to contact us.
Please use the following e-mail address: service@car-connect.cc
Showroom charger VAS 5906A – new standards in technics, design and handling
A powerful 12 V charger with 32 A rated current. Specially designed for power supply support and charge retention for exhibition vehicles. The device takes over the supply of consumers in the electrical system up to 32 A and recharges the battery at loads over 32 A then again up to 14.4 V on-board voltage to then keep at 13.5 V charge maintenance, the vehicle network ready for use. Simple operation without any need for adjustment. Plug in the power plug, place the charging pliers, ready – just plug & play.
Optically attractive design in an aluminum housing with a very flat design. The device fits under any vehicle and can also be operated inside the vehicle. Absolutely noiseless without a fan. In addition, the VAS 5906A is suitable for all battery types.
Applications
Charging operation: Automatic charging with IUoU characteristic curve.
Standby operation: Supply of switched-on consumers in on-board electrical system during charging process. Supply of presentation vehicles and showroom.
Trickle charging: Once charging is complete, automatic switchover to trickle charging. Automatic switchback to charging and standby operation as soon as consumer in on-board electrical system is switched on.
Compatibility
Lead-Säure
Wet
AGM
EFB
EFB+
Gel
Li-Ion
Protective devices
Electronic reverse polarity protection
Thermal overload protection
Safety switch-off
Electronics-safe
Free of voltage peaks
Scope of suppy & technical data
Battery charger 12 V, 32 A in robust aluminium-plastic housing
Clip-on soft rubber edge protection
Mains cable (5.0 m) with earthed plug
Battery charging cable (5.0 m) with completely insulated charging clamp
Power connection: 230 V AC / 60 Hz
Rated power: 560 watts
Protection Class: IP 40 horizontal operation, IP 44 vertical operation
Dimensions: L 227 x W 125 x H 62 mm
Weight: 1.7 kg
Guarantee, manufacturer and order number
Guarantee: 24 months
Manufacturer: akkuteam Energietechnik GmbH
Order number: ASE 447 037 01 000
Purchase only through Volkswagen Workshop Equipment
VAS 6558/15 – Our newest HV test adapter
The four vehicle-specific high-voltage test adapters are used for vehicle system diagnosis purposes. The various adapters allow the touch-protected adapting of the high-voltage plug-in and bolted connections for measuring the insulation and resistance of the vehicle lines and aggregates (high-voltage electrical system, electrical air-conditioning compressor, HV-PTC, power electronics).
The VAS 6558/15 high-voltage test adapter set is used for the Volkswagen Jetta Hybrid in conjunction with the VAS 6558A high-voltage measuring module.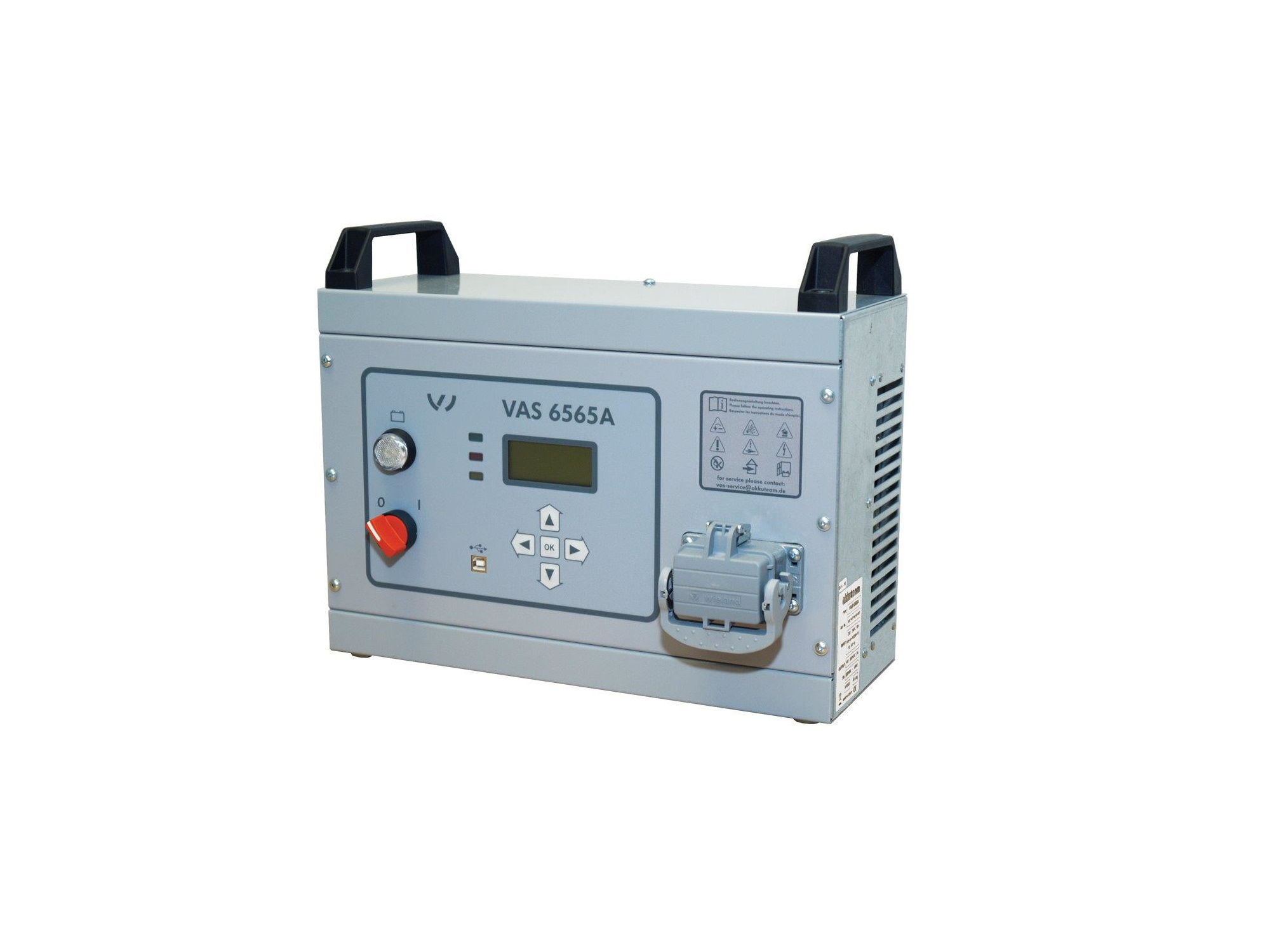 VAS 6565A – The High Voltage-Diagnostics-Battery-Support-Device
A high voltage-Diagnostics-Battery-Support-Device with variable charging voltage from 100 up to 600 V and 3,0 A rated current. This device is particularly designed for charging traction batteries of hybrid vehicles in workshop use. A selectable characteristic referred to the vehicle model ensures an ideal charge expiration with battery-specifically limited charge quantity. Exchangeable charging cables and a updateable software guarantee the compatibility to future vehicle models.
Technical data
Modes of operation: Charging
Actually the characteristics for Volkswagen Touareg hybrid, Porsche Cayenne hybrid, Porsche Panamera Hybrid an Volkswagen Jetta Hybrid are deposited.
Robust steel housing with handholds
Exchangeable mains and charging cables, USB interface
Dimensions: 380 x 180 x 300 mm (WxDxH)
Weight: 8,5 kg
Mains connection: 200-240 V 50/60 Hz
Rated power: 1950 Watts
ASE-Nr. 447 040 01 000